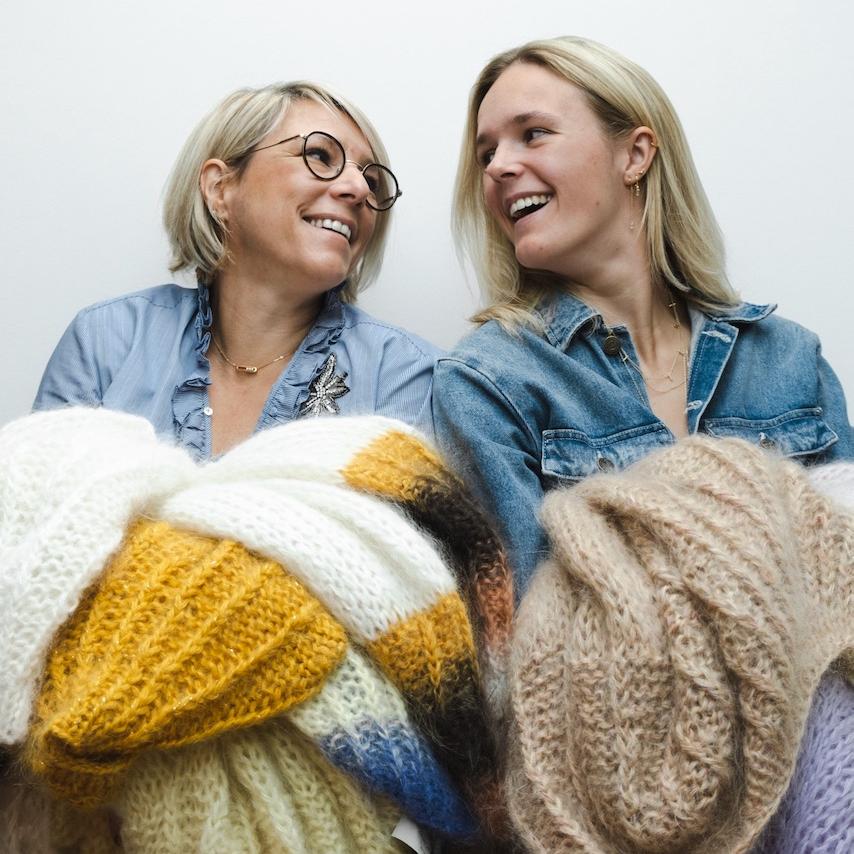 As a Belgian brand, we offer a limited hand-knit mohair collection designed by two women.
Mother and daughter, who are passionate about knitwear, the art of knitting, the use of the highest quality, and the finest wool in the world.


Our vision is to make a difference.

Which is very simple and yet very ambitious.

We create knitwear that meets the standards of conscious customers who want to be stylish and make a statement, a statement about themselves, about their personality.

​

In a world
saturated with fast fashion,
we believe in timeless knitwear that knows no seasons.