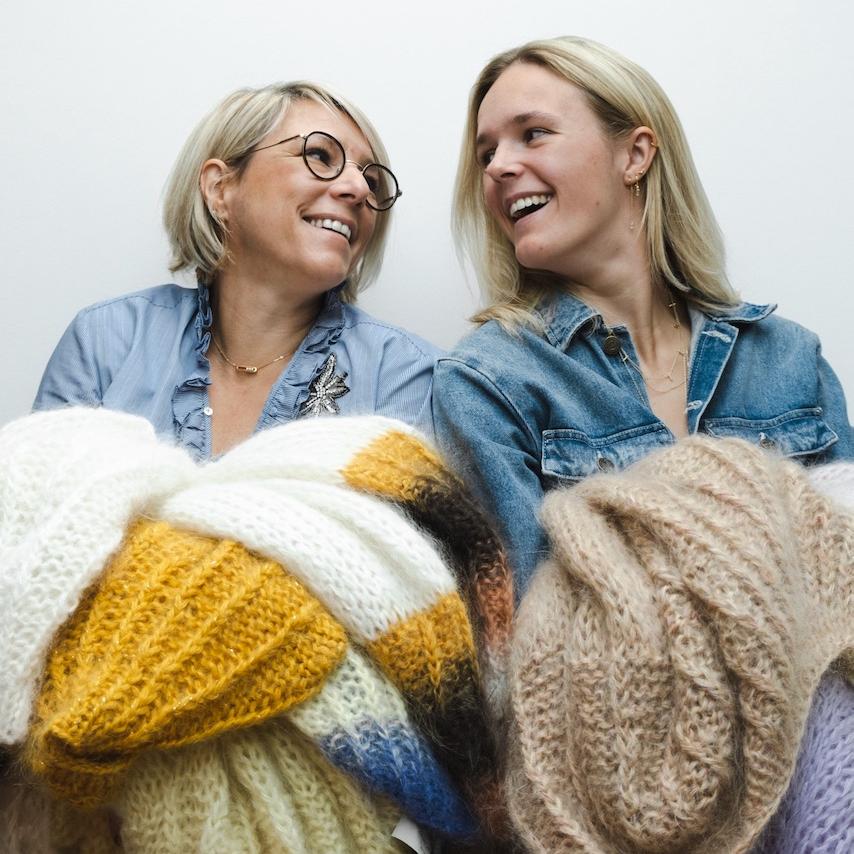 We're a Belgian brand with a knack for creating limited-edition, hand-knit mohair collections, and it's all in the family!
A mother-and-daughter duo, both knitwear enthusiasts, sharing a deep love for crafting with the finest wool.
At Atelier Basile, our goal is simple, yet ambitious: to shake things up in the fashion world.
We're all about creating knitwear that resonates with conscious consumers who want to look stylish while making a statement. It's not just about fashion; it's about expressing yourself, your personality, and your values.
Come explore our handcrafted knitwear where sustainability meets style.

In a world
saturated with fast fashion,
we believe in timeless knitwear that knows no seasons.